Take a break with luscious, Belgian chocolate indulgence! The DIY Chocolate Bark Kit, featuring returning EXCLUSIVE Belgian Milk Chocolate, is custom curated to help you to easily prepare chocolate bark without making a huge mess in the kitchen.
DIY CHOCOLATE BARK KIT


Exclusive Price: $36.50 | Savings: $24.40 | Retail Price: $60.90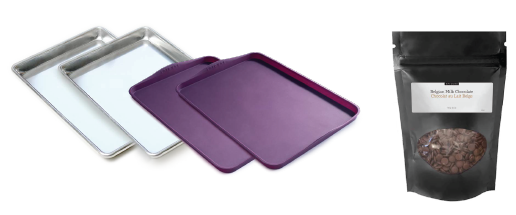 COLLECTION INCLUDES:
EXCLUSIVE Belgian Milk Chocolate
Sheet Pan, Set of 2
Sheet Pan Liner, Set of 2
DECADENTLY DELICIOUS SAVINGS—DECEMBER COOKING CLASS HOSTS SAVE OVER 60%!
November 26 2020 – January 3, 2021
Contact your Consultant to book your virtual Cooking Class today!